A massive forest fire has been raging in Somaliland's mountainous region of Sanaag for the last two days. Although authorities have not announced what and how the fire started, the terrain, elevation, dense vegetation, and lack of resources are making it difficult to bring under control.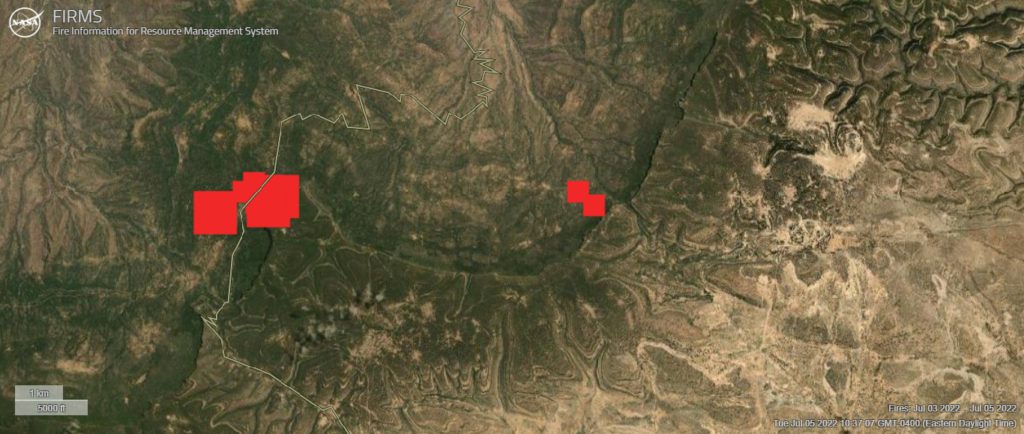 The original site of the fire appears accessible by Tab'a road, a treacherous road that winds through Sanaag's scenic mountains, but NASA's Fire Information for Resource Management System shows the fire spreading into a second location not far from the original fire, and both sites seem to be spreading.
Somaliland government has ordered all armed forces including police, military and coastguard to head to the site to combat the fire in coordination with the governor, the local governments in the area and Sanaag population in general.
Somaliland's is still reeling from the massive fire that consumed Waheen Market which has wiped an estimated two billion dollars worth of property. It is unclear if Somaliland government will appear for international assistance to help bring the forest fire raging in Sanaag region.
This is a developing story and we will update as we know more.