President of Somaliland His Excellency Muse Bihi Abdi made the biggest shakes up of his administration today wiping the slate clean at...
Keen observers of domestic Somaliland politics would not fail to notice a certain talking-point that has recently been doing the rounds...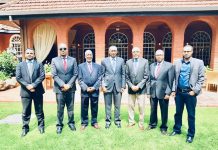 According to Somaliland government sources, Somaliland and Somalia will meet in Nairobi for a preliminary talks to restart the dialogue between...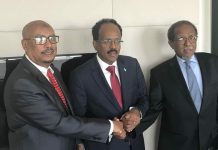 The Photo that Shocked a Nation How did two giants of Somaliland's political elite end up being photographed flanking the Somali President Mohamed Abdillahi Farmaajo,...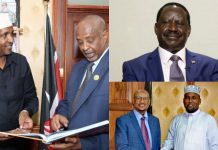 The delegation from Somaliland's UCID opposition and ruling party of Kulmiye, led by Eng Faisal Ali Warabi and the Minister of...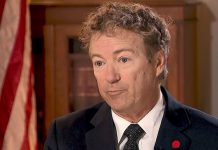 Republican Senator Rand Paul of Kentucky and a member of the Senate Freedom Caucus has accused the Somali National Army of using child soldiers,...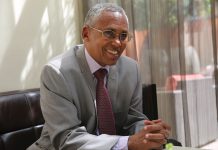 The Minister of Foreign Affairs and International Cooperation of the Republic of Somaliland, His Excellency Dr. Saad Ali Shire discusses the...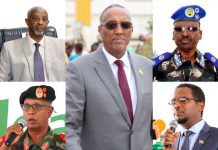 According to multiple sources President Bihi is finalizing a major reshuffle of his administration. If it materializes, this would be the...