The newly appointed Special Representative for Somalia and Head of the United Nations Assistance Mission in Somalia (UNSOM) Nicholas Haysom is coming...
If, I was asked to define the era in which we are living, and the character of the events we are witnessing, I would...
Somaliland Vice President HE Abdirahman Abdallahi Ismail Saylici and a high level delegation consisting of ministers and members of the opposition...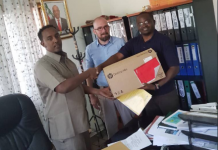 Somaliland's Minister of Justice, Mr. Abdiqani Mohammud A'ateye (Farid) has implemented a Prison Management System that is part of a larger network managed from Mogadishu....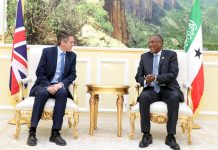 The United Kingdom Defence Secretary Gavin Williamson MP paid a visit to Somaliland to discuss areas of mutual interest between the two parties.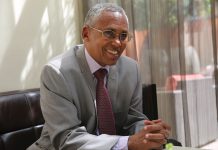 The Minister of Foreign Affairs and International Cooperation of the Republic of Somaliland, His Excellency Dr. Saad Ali Shire discusses the...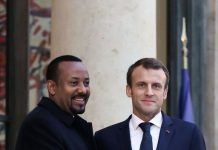 Ethiopia and France agreed their first military cooperation accord on Tuesday, a deal that includes helping the landlocked nation build a...